Earth Retention Systems
Sheeting, Shoring, Lagging
Sheet piling is classified in two construction applications, permanent and temporary.
A permanent application is "stay-in-place" where the sheet pile wall is driven and remains in the ground.
A temporary application provides access and safety for construction in a confined area. Once the work is completed, the sheets are removed.
We also can brace the sheets with walers, rakers or tie-back systems.  H-pile and timber lagging systems are used for deeper excavations where the shoring is permanent.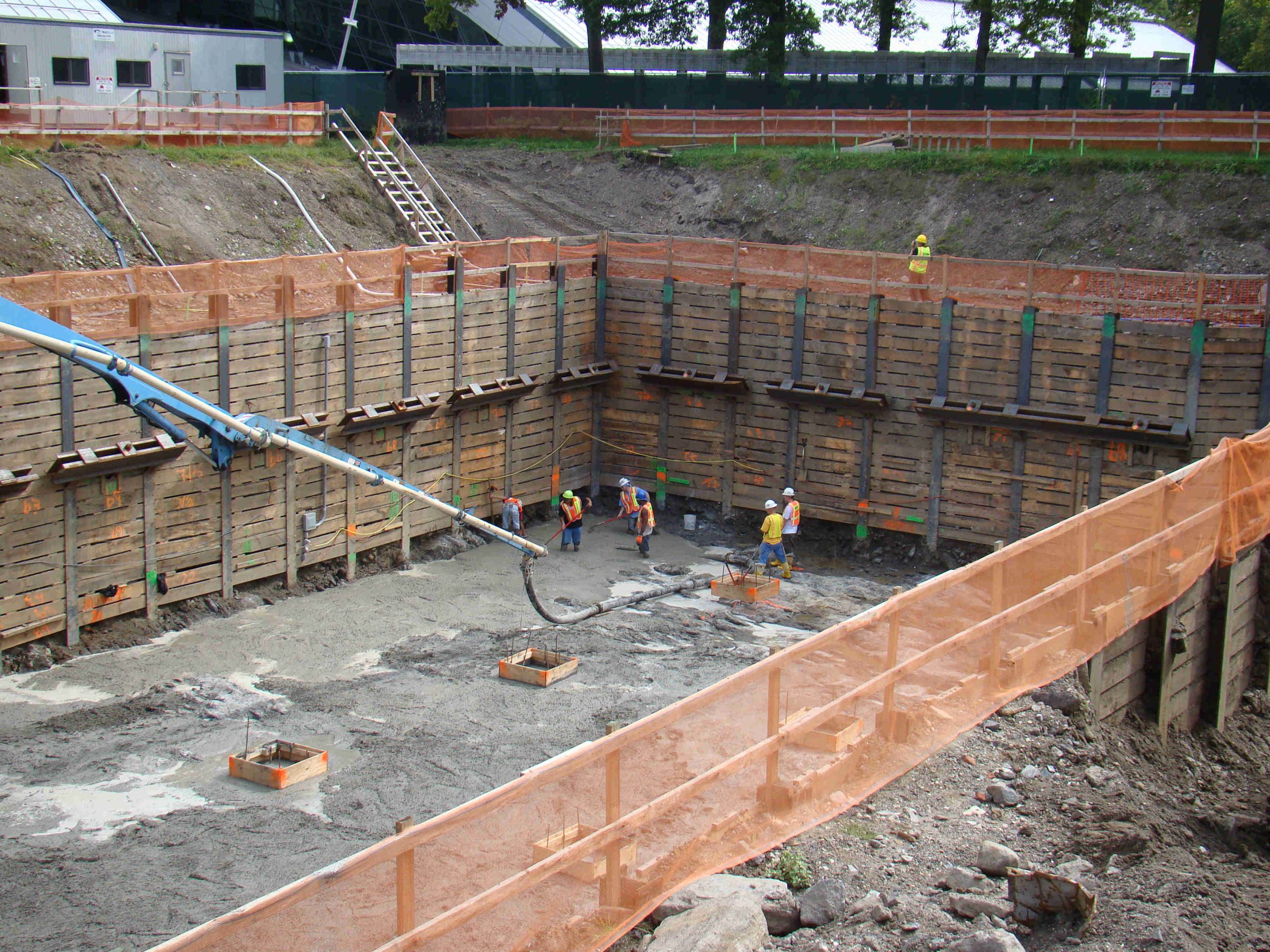 Lehman College Soldier Beam and Lagging System
Contact Information:
Soil Solutions, Inc.
110 Cherry Valley Avenue, West Hempstead, NY 11552

1-877 303 PILE
516-292-6000 (phone)    516-292-6090 (facsimile)