We install all types of Driven Piles.
Pipe Piles, Timber Piles, H-Piles
Timber Piles. Timber piles can be the most cost effective
method to install your foundation for residential and small commercial
buildings.
Pipe Piles. Pipe piles from 8" to 48" pipe, open and close ended
and with or without concrete fill for higher capacities.
H-Piles. Driven and/or drilled generally used for H-beams and lagging systems.
We own all of our load test equipment!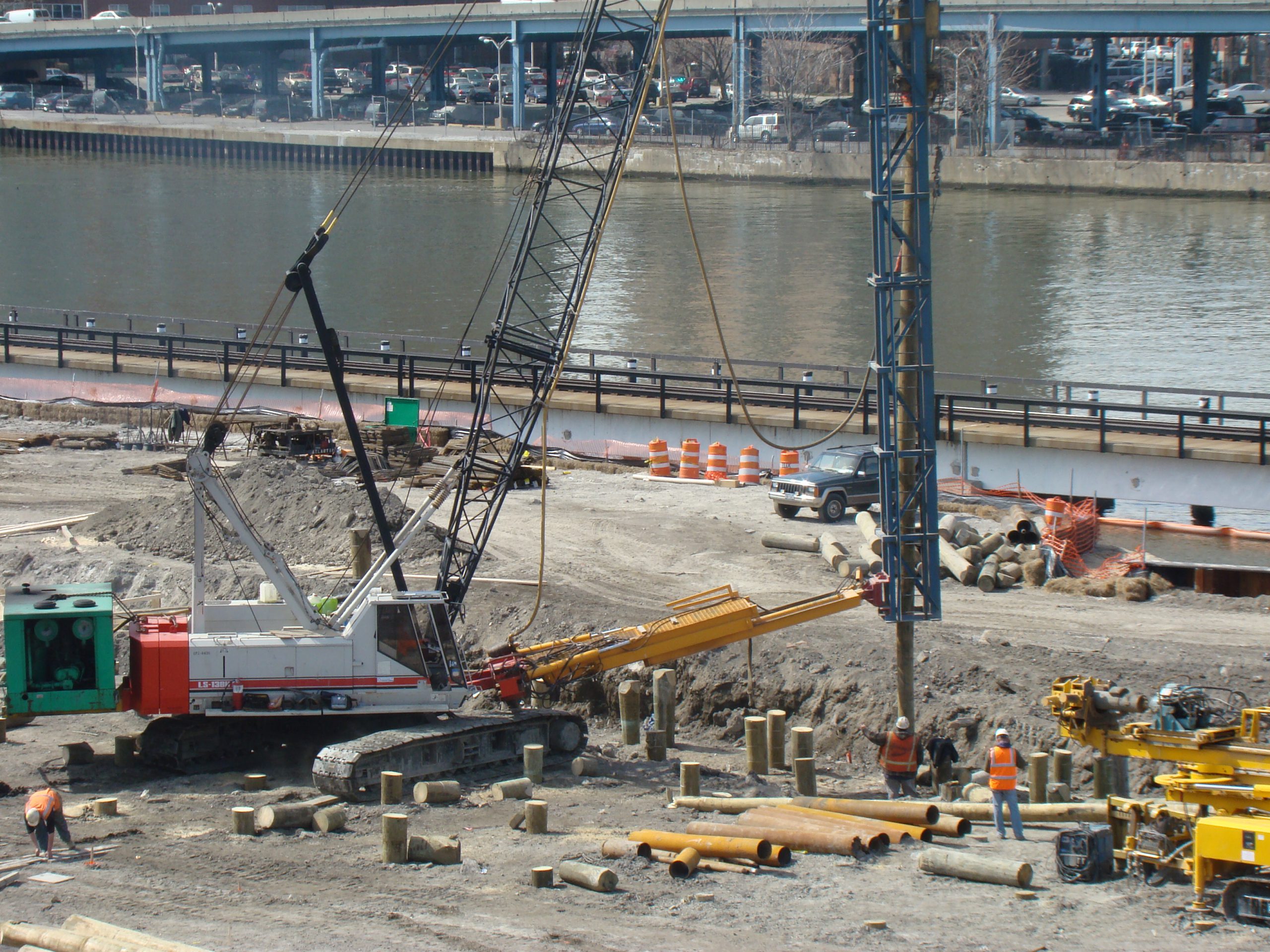 Mill Pond Park, Bx Terminal Markets